Wearing your name at the back of your jersey is one thing. But wearing it on your feet is a completely different way of building your brand. This has made NBA seasons more than just games — they also now serve as a runway for new sneakers. After all, several NBA players have signature shoe deals with various brands, such as Michael Jordan for Nike and Clyde Frazier for Puma. In this article, we'll be looking at some of the most memorable sneakers in NBA history.
Air Jordan 1
The Air Jordan 1 is legendary, and why wouldn't it be since it's a product of a collaboration between basketball icon Michael Jordan and sports apparel great Nike? Released in 1985, it's still one of the most popular shoe models to date. However, these sneakers were banned by the NBA. The association explains that this was because the shoes violated the rules that said a player's shoes should mostly (51%) be white. Nike capitalized on this controversy, even reissuing them as the "banned" edition. The AJ1 started modern-day sneaker culture as they were comfortable enough to wear to a game while also being fashionable enough to wear outside the court.
Adidas Crazy Light
The Adidas Crazy Light was introduced in 2011 by Derrick Rose. It lives up to its name with its eye-catching neon blue color, which is something you wouldn't typically see on a basketball court. But the "Light" part is what makes it impressive as they're the lightest basketball sneakers on the market. This is thanks to SprintWeb, a synthetic construction that makes the shoes lightweight and minimal. Despite cutting down the weight of materials like leather and suede, these shoes are durable and very breathable. This allows players to move more freely on the court.
Nike Zoom Freak 2
The 2019-2020 NBA season was different from any other season as it was held in the Orlando Bubble. Players were put in the isolation zone and also had exclusive sneaker rotations in the process. One of the best sneakers worn in the NBA Orlando Bubble was the Nike Zoom Freak 2, Giannis Antetokounmpo's signature sneaker. These shoes were specifically designed with Antetokounmpo's plays in mind, whose Euro-steps required unorthodox support. The shoes allow the wearer to accomplish complicated footwork and moves. But even for non-players, the performance shoe is one of the best to come out during the pandemic because it's pliable, comfortable, and fits nicely around the foot.
Under Armour Curry One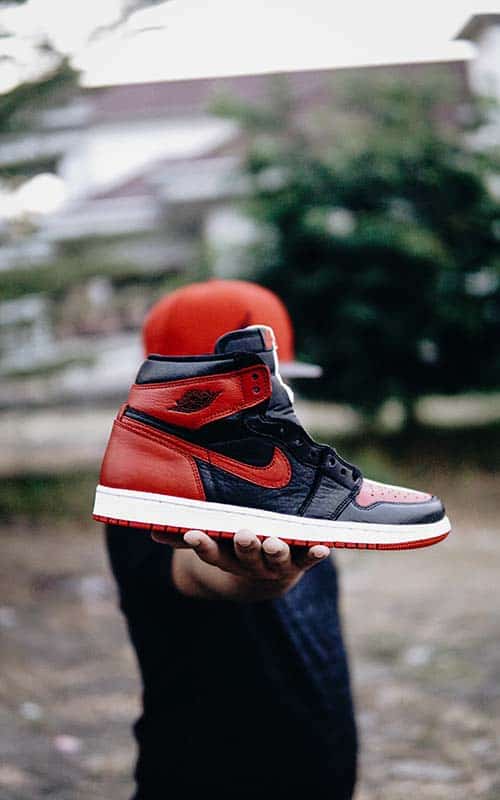 First worn by Stephen Curry in 2015, the Under Armour Curry One is Curry's first signature basketball sneaker. It contains the then-new cushion called Charged that's added on top of a foam layer called Micro G. Together, these two provide good impact protection and responsiveness for a player on the court. The sneakers are made of anaFoam, which is essentially a multi-layered mesh made of foam and compression-molded fabric. The more it's worn, the shoe's materials eventually mold to a player's foot to provide them good fit and support.
Puma Clyde
The Puma Clyde, introduced by Walt Frazier in 1973, makes history as one of the premium low-cut basketball shoes. With the release of these sneakers, Frazier became the first basketball player to have his own signature shoe, too. According to Puma, Frazier wanted three things in his first contract with them — to have the first flat basketball shoe made of suede instead of leather, to have his signature Clyde printed on every shoe, and to have a new colorway for every NBA game he played in.
NBA fashion has certainly evolved from high-cut white leather shoes on the court to the mix of colors and silhouettes today. Beyond shoes, audiences have even gotten used to seeing leggings during games, as we talked about in our Why Do Basketball Players Wear Leggings? write-up. Basketball fashion doesn't just take design into account, it also prioritizes function and support to boost game performance.